Who is GSAR?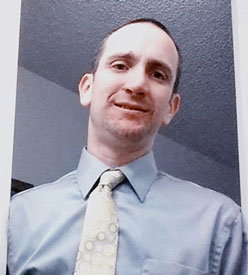 Don Castro, owner of Golden State Appliance Repair, has been involved in the appliance repair industry since the mid-2000s. Initially working for a national appliance repair company as a dispatcher and administrator, he eventually learned the trade himself, moved back to his home state of California in 2011, and started GSAR in 2013.
Don started GSAR because he wanted to do appliance repair differently from the national competition. With a mission to save appliances from the landfill by making appliance repair more convenient and affordable than appliance replacement, GSAR is a no-frills appliance repair service which does not advertise and which operates with total transparency: all pricing, warranty, and policy details are clearly defined on our web site.
While originally GSAR's plan was to build a company to serve the entire Bay Area, Don's recent goals have been more modest: building lasting relationships with existing customers and providing a world-class appliance repair experience to residents of Monterey Bay and surrounding cities. Over the years, GSAR has established itself as the premier provider of appliance repair service in South Bay with over 150+ reviews on sites like Yelp and Google.
Who is Don Castro?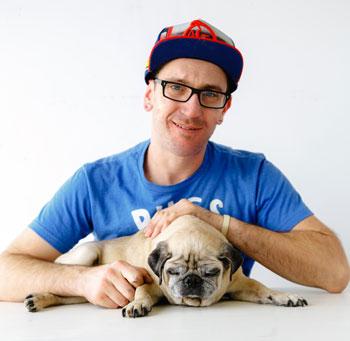 As a small business owner, Don spends about half of his time working, performing most of GSAR's repairs himself and supervising all work personally. When he isn't working, he loves spending time with his friends and his dogs, experimenting with cooking, and listening to / making music.
Don started GSAR because he loves helping people. He hasn't done any advertising for GSAR in a couple of years, preferring instead to seek repeat / referral business by building lasting relationships with his customers and providing awesome service. Put simply, he wants to become your lifelong trusted source for appliance repair and advice and to reduce the stress involved in dealing with appliance problems.
Don is a life-long dog lover. When he isn't working or spending time with his friends, there's a good chance he's hanging out with his pugs. Don is a proud pug owner and loves to have him along for his adventures: visiting parks and many of the dog-friendly businesses in California.
Don's hobbies include cooking, music, and graphic design. Don loves cooking with natural / organic ingredients and has recently been slowly mastering the art of slow cooker recipes, letting the food simmer to perfection while he's repairing appliances for customers. He's a big fan of electronic music and occasionally DJs for events. Don enjoys playing with Adobe Photoshop for creating memes and also designed the company's logo.
Need to schedule an appointment for appliance repair? Please submit your information using our service request form!